HOD Public Health Dentistry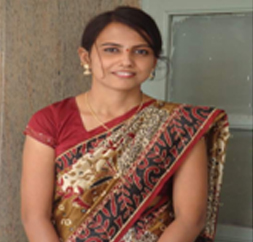 Dr. Ashwini S Biradar
HOD and Reader Dept. of Public Health Dentistry
Dr. Ashwini S Biradar is working as a HOD & Asst. Professor in the Department of Public Health Dentistry. She has completed her graduation from Al- Ameen Dental College & Hospital, Vijaypura and her specialization in Department of Public Health Dentistry from Government Dental College and Research Institute, Bangalore and Pursuing PhD  in the Department of Public Health Dentistry from Singhad Dental College and Hospital, Pune.
She has participated in various national and international conferences; presented papers and posters. She also has participated in hands-on courses and workshops that have been conducted on the Research Methodology and Biostatistics and Good Clinical Practice.
She has a teaching experience of 10 years and has got various international and national publications on her name and excellent knowledge of the subject with teaching skills
A specialty of dentistry known as "Public Health Dentistry" is dedicated to the study and practise of avoiding oral disease, maintaining oral health, and enhancing people's quality of life through collective social action.
This type of dental education prioritises the public's dental health education and treats the community as a whole rather than treating individuals. It is based on community-based prevention and control of dental diseases and group dental care programme administration, both of which are areas of applied dental research.
The department is actively involved in the training of the undergraduate students. One of the core pillars in community dentistry is community engagement and outreach projects. These visits allow students to engage with the communities and identify their needs through practical and relevant research projects, offer disadvantaged communities oral health services, something many of them cannot afford and improve students' clinical skills.
We facilitate high-quality research in support of oral health improvement and are involved in multi-professional health care teams such as clinicians, behavioural scientists, and statisticians to promote the health of society.
Dr. Ashwini Biradar
Head of the Department
Public Health Dentistry